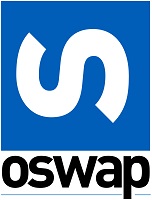 Oswap Internet is a company in Barcelona formed by a young team with experience in Internet services. Initially dedicated to web hosting, expanding its services to have a complete offer of Internet services so that companies and individuals can meet all their needs.
With a philosophy of vertically and control, Oswap Internet owns and manages its own equipment located in Spanish data centers.
We work day by day alognside our clients, both to solve the doubts and to apply the improvements that the market offers, to be able to offer the latest technology and to improve the experience with all our platforms.